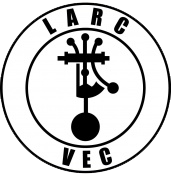 Dates and Times:
Jan 12, March 9, May 11, July 13, Sept 14, and Nov 9
Pre-registration is required and seating is limited.

Email us for registration. We are currently limiting the group size at each session, and seats can fill up fast. We can keep you on a list should a seat become available last minute if a session is full, as well as reserve a seat for you on later dates.
Fees:
There are no fees to take the test with our group, but you will be required to pay the FCC a $35 fee
to have your license activated once you do pass the exam. This $35 fee applies to new hams and is also required to renew your license once every ten years. If you are looking to upgrade from Tech to General (or Extra), there is usually no fee. You have 10 days from passing the exam to pay the FCC and activate your license. This fee is payable directly to the FCC. Our Volunteer Examiner team will not collect any money from you on
their
behalf.
Specific
instructions
on how to pay the fee are here
.
Had an 'uh-oh' in a previous life?
If you have ever been convicted of a felony,
please read these instructions
. A felony record will not
immediately
disqualify you from obtaining your amateur radio license, but an extra step is involved in the process.
Click here.
Name
Address
Phone Number
Email address
*If you think you may need special assistance for/during the exam, please, please let us know.
What to bring:
We are now affiliated with the Laurel Amateur Radio Club VEC program! This means we are no longer required to charge a fee for testing. Test are Free!

Your FRN

- All new amateur radio license applicants must register with the FCC for an Federal Registration Number

before

the testing session.

You may register for an FRN

here (No fee to get this number, only to activate your license once you pass). If you find the process intimidating, see the FCC's video on how to obtain your FRN here. Your Social Security number is no longer accepted at test sessions. However it may be required to obtain your FRN.
Pen

&

pencil

Calculator (optional) - please note: the memory will need to be cleared if it is a programmable type! Cell phone calculators not allowed.

Simple calculators are usually available to borrow during sessions (just ask!).
Identification

:

One (1) of these:

Driver's license

Passport

CAC

Other government-issued photo ID

OR

Two (2) of these:

Non-photo ID or driver's license issued by a government

Social Security Card

Original or Certified copy of birth certificate

Minor's work permit, school report card, or school ID card.

Utility bill, bank statement or other business correspondence that specifically names the person

Postmarked envelope addressed to the person at his or her current mailing address

If you are already licensed, bring the

ORIGINAL

or a

COPY

of your License.

Your email address

. An email address is now required to process applications. By mid 2021, the FCC will require an email address as well for business correspondence. Your email will not be used for spamming.

If you are claiming any credit for previous exams, bring the

ORIGINAL

and a

COPY

of your

CSCE

. (This is uncommon. If you have a license, bring that instead). The CSCE is only valid for 365 days once issued.
Location
4330 Crawfordville Highway (Hwy 319)

Library is located about 2 miles South of the Wakulla County Courthouse, or

About 3 miles North of Wakulla High School.

We are usually holding the test session in the large room on the South end of the building (enter main entrance and go left)
There are numerous ways to prepare for the test - books, videos, flash cards, and online sample testing. Whatever method you choose for preparation, it is recommended that you 'test yourself' with one of the many online sample test programs to give yourself an idea of your progress. One such online sample test is found at
https://hamexam.org/about. It is free and will keep track of your progress.
Books your preference?
The ARRL - Amateur Radio Relay League and Gordon West are two great resources for books to study.
Video your preference?
Check out this ham's YouTube channel!
.